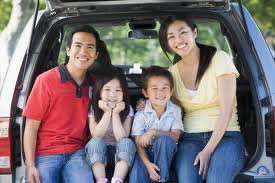 The Best Affordable Auto Insurance in Eagan, Apple Valley, MN. Fargo, ND.
Why Affordable Car Insurance in Eagan, Apple Valley, MN. Fargo, ND. Matters
Residents of Eagan, Apple Valley, MN. Fargo, ND., your search for budget-friendly auto insurance ends here. Kerry Jordan Insurance Agency is committed to offering affordable rates without compromising on quality. With our plans, you can expect a balance of comprehensive coverage and low costs. For personalized advice, don't hesitate to call us at 651-209-3535.
Get a Quick Quote OrProvide Us With More Info
We understand the unexpected happens, and that's why our policies are designed to cover a range of typical claims:
Collision claims
Liability claims
Theft and vandalism
Natural disasters
Personal injury
Key Features
Collision Coverage
Get robust protection for your vehicle at surprisingly affordable rates.
Liability Coverage
Benefit from comprehensive liability coverage that fits neatly within your budget.
Comprehensive Coverage
Gain full-spectrum protection against non-collision incidents, all at competitive prices.
How to Save Even More
Who doesn't like a good discount? We offer multiple ways for you to save on your car insurance premiums. From bundling policies to safe driver discounts, we've got them all. Again, you can always call 651-209-3535 to inquire about the best discounts available for you.
Why Choose Kerry Jordan Insurance Agency
Kerry Jordan Insurance Agency is the top choice for affordable auto insurance in Eagan, Apple Valley, MN. Fargo, ND. because we offer personalized, budget-conscious solutions. Your peace of mind is our top priority, and we strive to offer policies that provide quality coverage without causing financial strain.
Get a Quote Now
If you're in need of auto insurance that won't break the bank, get in touch with us today. We're here to help you find the coverage that's right for you and your budget. Use our online form to provide us with more info or get a quick quote now!